Red Kruven Model X Smartwatch for iPhone/Android
FREE USB FAST CHARGER + FREE APP INCLUDED!
WHY YOU'LL LOVE IT
High Efficiency Battery
Activity
Monitor
Heart Rate Monitor
4 Sport Modes
Sleep Tracking
Call & Message Alerts
Water-resistant
iPhone
Android
Model X Overview
Wanting to make a positive change in your life? In order to achieve progress you need to first track it, and we're here to help! 
With the functionality and latest health tracking Kruven Smartwatches gives you deeper insight into your health and progress.
Being aware and keeping track can help you make conscious decisions and help day by day in order for you to achieve the goals you aim for. The sky is the limit! Be a better you, today!


MAIN

 

FEATURES
Flexible compatibility - Pair your Model X smartwatch with any Samsung device, Android device (4.4 and up) or iPhone (iOS 5 and up). 
Monitor health - The Kruven Model X measures heart rate, sleep, blood pressure, calories burned, and oxygen blood saturation.
Fitness and health goals accountability partner - Set fitness goals such as daily/weekly steps, running distance and calorie burn, as well as health habits reminders such as a sedentary reminder where your phone will vibrate if you have not been active for a specific amount of hours.
Track fitness activities - The Model X lets you track up to four exercise modes: walking, running, skipping, and sit-ups. 
Get incoming calls, SMS and social media apps notification - Push notifications on your smartwatch ensures you never miss important calls and messages. Optimal for quick check ins with your loved ones without having to open your phone.
Syncs data seamlessly with health apps on your phone - The smartwatch synchronizes data with FitPro app on your smartphone to give you deeper insight into fitness journey and overall health. The FitPro app can also sync that data with the Health app on your smartphone.
Find my watch feature - Once connected to the phone via Bluetooth, you can always track your smartwatch's whereabouts.
Fitted with Practical Tools - Clock display, alarm clock, Do not disturb mode, the ability to make your watch vibrate at any set interval or set times for wake up calls or information reminders and more.
Phone camera activation - Take a shot on your phone through your watch. Place your phone somewhere stable, and no longer have to leave anybody out of those group photos! 
Multi-language display with full fonts - Program text display on your smartwatch to English, Spanish, French, Portuguese, Dutch, German, Russian, or Chinese.


PRODUCT DETAILS
OLED Display - Lightweight feel (2oz/58g) and complemented with a bright OLED 1.3" display. Designed to be a sleek addition to your look.
Single size wristband - The Model X smartwatch band pairs with all wrists. One size fits all!
Water resistant - No need to worry about removing your Model X smartwatch in the shower. Although, we don't recommend taking to the seas with it! 

Incredible battery life - Stays connected for every single heartbeat thanks to its High Efficiency battery that allows it to go for days on a single 2 hours full charge.
Frequently Asked Questions
The Model X smartwatch is compatible with any Android device (Android 4.4 and up) as well as iPhone 5 and up.
Orders are shipped via USPS from the US and typically ship within 1-2 days from the time the order is placed. Shipping time is around 6-10 business days and varies based on region and weight. In case of a prerelease order your order will ship on the collection release date which can be found at the top of the page.

If you wish to receive your order faster, you may upgrade shipping for additional cost.
We ship anywhere in North America, South America, Europe and most countries in Asia.
60 days Money back guarantee
We know you'll love our products, which is why we offer a Risk-free 60 day Money-Back Guarantee on all of our products. If you're not satisfied with your product simply contact our customer care team and receive your money-back.
No hassle. No catch. No questions asked.
Customer Reviews
Great Gift
I bought this as a gift for my father. He is a mechanic and gets annoyed when he has his hands in a car and he has to dig in his pocket for his phone when it rings. Now he just turns his wrist to see if he needs to answer it (especially helpful with the prevalence of sales calls nowadays). He is very happy with his watch and I'm proud to have found a gift for a man who is impossible to buy for. He is not tech savvy, but the watch is easy to set up and easy to use.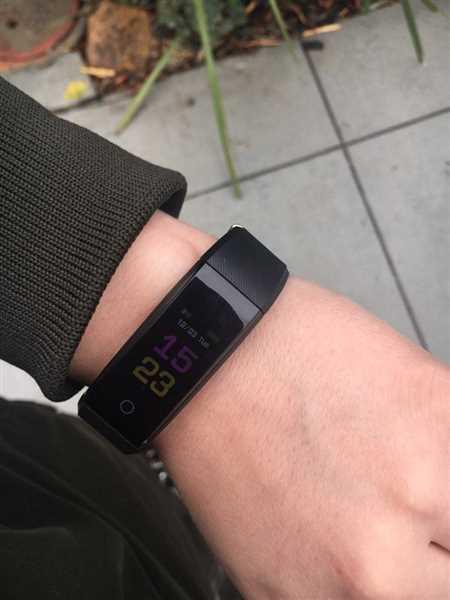 A real smart watch
I have been using this little gem as my sidekick at the gym. I am easily able to pace my sets with the timer and make sure my heart rate stays consistent with the type of workout I am doing. The watch easily paired to my android to make tracking my workouts even easier.
Hands down, the best!
First, I needed a watch that I could wear in uniform. I wanted it to track my activity, sleep, and tell time. Since opening the box, I've been hooked. After placing it on the charger for a short bit, I almost had a full battery. I was shocked and delighted! I didn't expect to be able to do as much with it as I have been able to. I also didn't expect such an amazing battery life. I popped it on the charger ONCE while I was in the shower. My battery is still at 80%. I can be in meetings without having an issue being on my phone. I absolutely love it. I'd recommend it for anyone looking for an inexpensive but amazing alternative to name brand smart watches. You won't regret it!